Podbiel – The Little Ethnographical Museum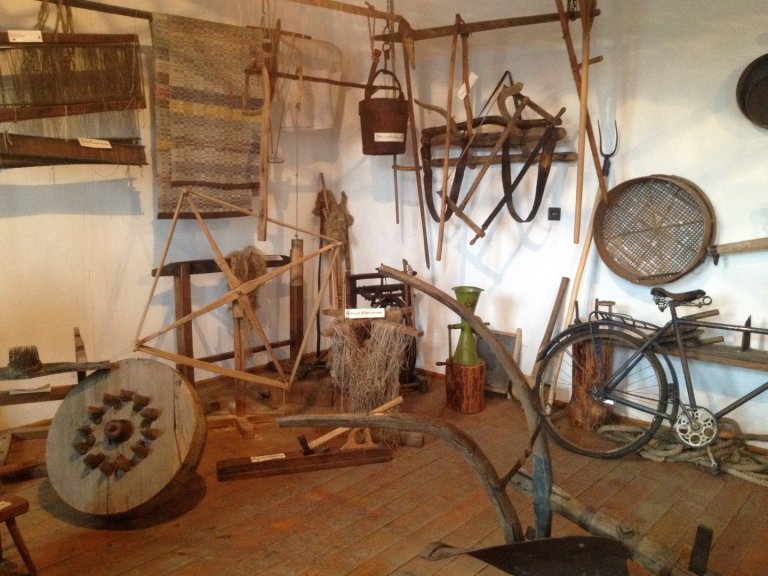 The Little Ethnographical Museum in Podbiel is located in a historical building of a former Catholic school, established here by the parish priest from Podbiel. The exposition in the Museum presents objects used in this area in the past, in the local households and farms. The collection of household objects, tools, documents concerning the history of the school and the parish as well as the narrow-gauge railway or unique archaeological findings (e.g. fossils or 2500-year-old urns found in the neighbouring White Rock) are not the only fascinating things here.
There is a majestic Red Rock near the museum which is an overlook (690 m. above sea level, 130 m. above Orava waters). Its name comes from the red colour of limestone rock it is built of. You can see it in close proximity or make use of attractive offers – at the foot of the rock cruises, canoeing, mountain trekking and all kinds of climbing are organised.
---
Malé Podbielanské etnografické múzeum
027 42 Podbiel, Podbiel 194
tel. (+421) 43 538 14 40, (+421) 903 535 832
www.podbiel.sk