Cieślik Leszek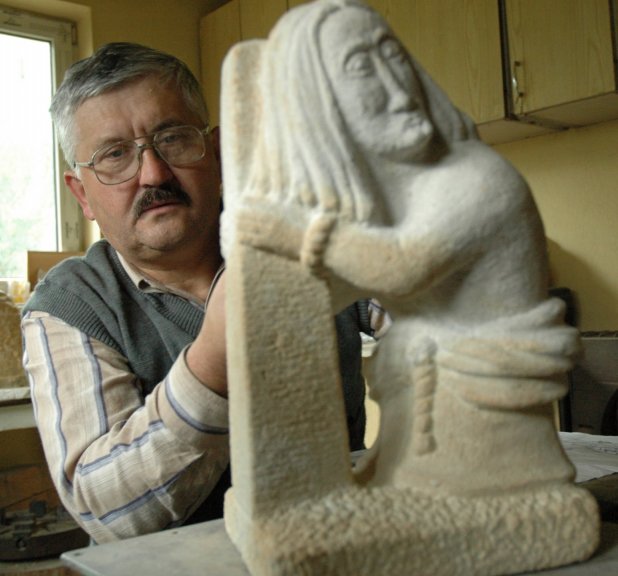 from Żywiec, born in 1948
An active representative of a sculpture in stone in Żywiec. He was born in 1948. He started his meeting with art after finishing his professional career (1998). He made his debut at the exhibition "Life of Christ in folk art" (2000) – his work drew attention with its distinctiveness, suggestiveness of expression, precision of finishing.
Leszek Cieślik creates figural sculptures and bas-reliefs of sacral themes. He Works primarily in stone (sandstone), sometimes in wood. His home gallery is filled with sculptures such as: Pensive Christ, biblical scenes, saints, nativity scenes, as well as village figures – all characterized by well-thought-out composition and precise finish. Because, as the creator himself emphasizes, every stone has its own secrets and requires both strength and delicacy, and at the same time decisiveness and sensitivity.
Leszek Cieślik participated in many exhibitions. He is a laureate of significant competitions and reviews for folk sculpture in stone, local, national and international (Czech Republic, Slovakia, France). Despite achievements and recognition, he constantly improves his skills. He also willingly participates in the implementation of projects popularizing folk art. He runs workshops for those who are interested in carving in stone.