Klimasara Władysław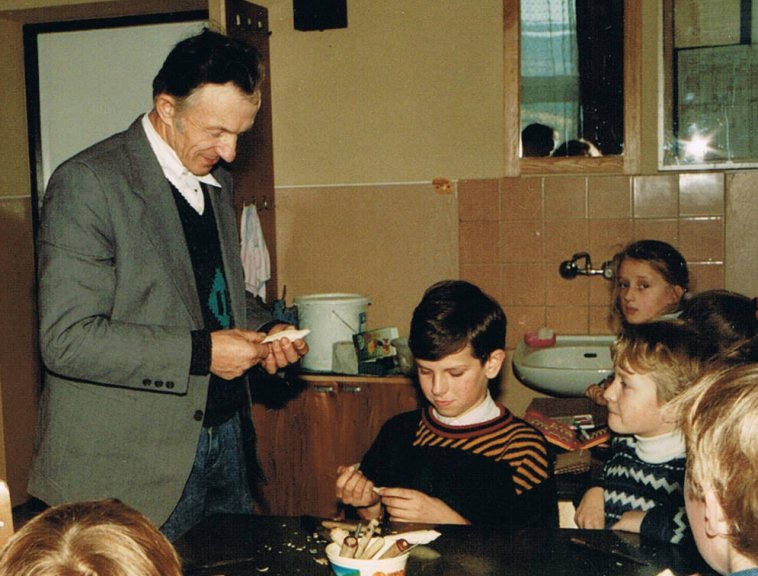 from Stryszawa, born in 1937
A continuator of the family tradition of making wooden birds. He was born on August 8, 1937 in Stryszawa. From childhood, he was interested in art and showed his artistic abilities. Grandfather Józef and Father Franciszek have taught him how to sculpt, since he was thirteenth he has been creating folk toys – mainly wooden birds of various sizes, single and in compositions. It is famous for peacocks with long colorful petioles, fools, tits, swallows, owls, roosters, starlings, as well as multi-colored paradise birds. He performs all works according to old designs and forms, but uses his own decorative ideas and original artistic solutions. Since 1962, he has been working creatively together with his wife Ludwika: he deals with the wittling of toys, and she deals with finishing and painting them.
Władysław Klimasara cooperated with Cepelia in Czechowice-Dziedzice. He belongs to the Folk Artists' Association. He is a laureate of national and regional competitions for folk toys. He participates in exhibitions, fairs and fairs of folk art in the country and abroad as well as folklore events. He eagerly shares his knowledge and skills with children and young people as part of educational projects carried out by schools and cultural centers, popularizing folk culture and traditional handicrafts. For his creative activity, he was awarded the Badge of Merit for the Bielsko Province, medals for Merit for the Silesian Province and the Medal of the City of Żywiec. In 2011 he received the prestigious Oskar Kolberg Award.
The works of Władysław Klimasara can be found in the ethnographic collections of museums (in Kraków, Toruń, Poznań, Żywiec), art galleries (in Chorzów, Bytom), as well as in the Beskidian Centre of Wooden Toy in Stryszawa and the Regional Culture Centre in Bielsko-Biała. The artist's studio is located on the Craft Trail, thanks to which you can see his workshop and purchase toys.
---